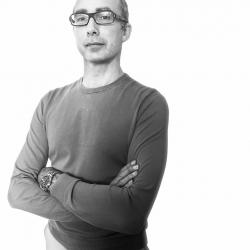 Dear COSTers,
As part of the Working Group #4 activities, it is our pleasure to invite you to attend the next webinar of our Action that will be held on Thursday 21 April 2022 at 15h CET.
The webinar: PK/PD relationships of anticancer agents: Could nanoparticles change the game? will be presented by Prof. Joseph Ciccolini, a KOL in pharmacokinetics, pharmacodynamics and pharmacometrics in oncology.
We wait for you!
Pr Joseph Ciccolini, Pharm.D. Ph.D., is Full Professor of Pharmacokinetics at Aix Marseille University and Clinical Pharmacologist at La Timone University Hospital of Marseille, France. Pr Ciccolini is Group Leader at the SMARTc platform in Pharmacokinetics and Group Leader at the COMPO research unit (Cancer Research Center of Marseille,  Inserm U1068). Pr Ciccolini chairs the Digipharm Master program dedicated to Digital Tools in Pharmaceutical Sciences at Aix Marseille University, Marseille France.
Pr Ciccolini's expertise in clinics is mostly based on controlling the pharmacokinetics variability of anticancer agents, ranging from canonical cytotoxics,  oral targeted therapies to biologics such as immune-oncology drugs.    Pr Ciccolini has P.I.'ed or co-P.I.'ed several clinical trials investigating on the pharmacokinetics, pharmacodynamics and pharmacogenetics of several anticancer drugs. At the bench, Pr Ciccolini's work focuses on developing nanoparticles cargoing cytotoxics (i.e., liposomes, immunoliposomes) to target colorectal cancers and breast cancers, alone or combined with immune checkpoint inhibitors.  Pr Ciccolini has co-authored more than 150 international papers in both experimental and clinical pharmacokinetics, and owns several patents in the field. Joseph Ciccolini is the current Secretary of the PAMM-EORTC European group dedicated to promoting pharmacokinetics, pharmacodynamics and pharmacometrics in oncology. In a parallel life, Pr Ciccolini is also a bee-keeper and honey-maker in Corsica, France.